Winners' Recital Information
2023 Vienna Virtuoso Festival is very delighted to collaborate with the Berlin University of Arts in Germany and international professors in the heart of Europe for a wonderful music festival.
We would like to invite our past Vienna Virtuoso Competition winners and the next competition winners will perform in the beautiful venue of Hochmeisterkirche Berlin, Germany on:
Saturday, 3 June 2023
(Submission Dateline: April 30 , 2023)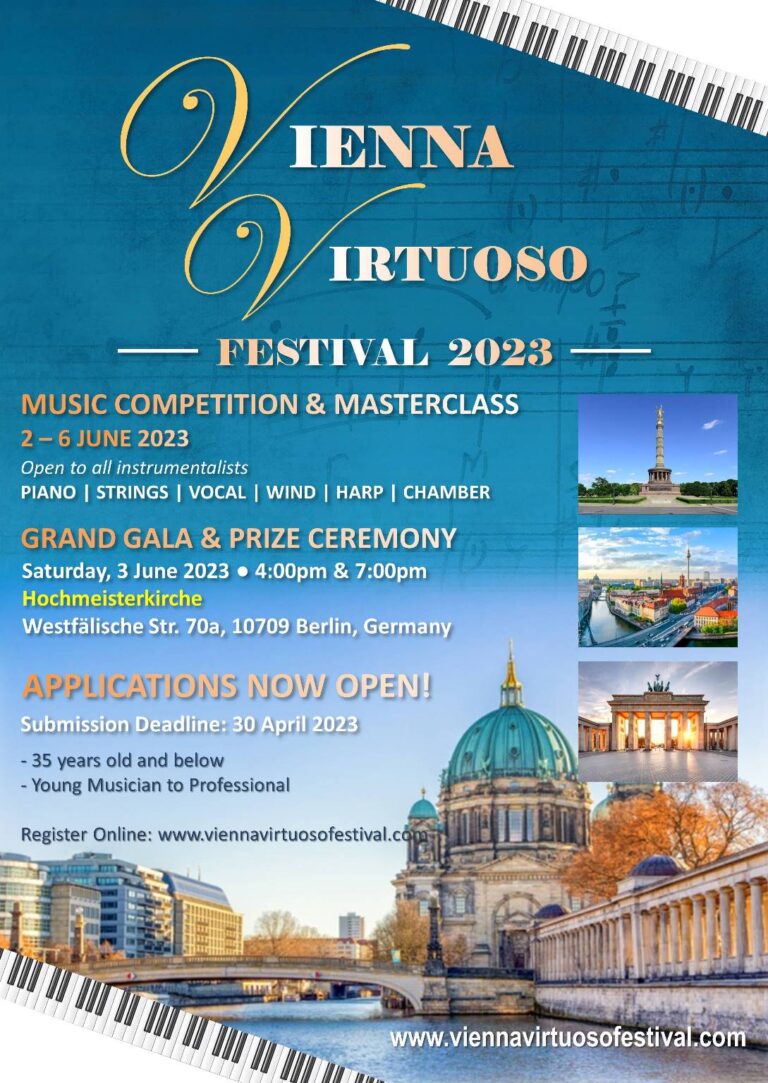 Each Winner will perform at one Recital. The recital date and time will be offered to the Winner based on the Competition submission.
Only ONE piece from the audition repertoire within a time limit will be performed at the Winner's Recital.
Extra performance time of up to 1 minute can be accepted for the Winners Recital with an additional fee of €40.
All performance are acoustic.
Participants must bring their own piano accompanist. Berlin Festival does not provide piano accompanist but can recommend one (contact us).
Photo or video recording during the recital is strictly prohibited per the hall policy. A professional photographer will be taking pictures of the performers.
The total Recital and Photo Fee for Solo Participants is €280:
– €280 Recital Fee Package, includes admission for participant, Recital booklets with all Recital performers' biographies, Winner's Certificate, Teacher's Diploma, and Winner's Performance Photos.
– €220 Recital Fee, for applicants who apply for second instrument.
Recital Fee for Chamber Group Members is €150 per Member in a Group. The recital Fee includes admission for Chamber Group Member, Recital booklets with all Recital performers' biographies, Certificate, Teacher's Diploma and Performance Photos.
Recital fees are not refundable.
Detailed Winners Gala Recital Guidelines will be emailed to the participants.
BERLIN - Winners' Recital Fee:
PayPal payment option below. Additional fee 5% will be added to cover PayPal service charge.
By clicking on "Pay Now" button you will be directed to PayPal.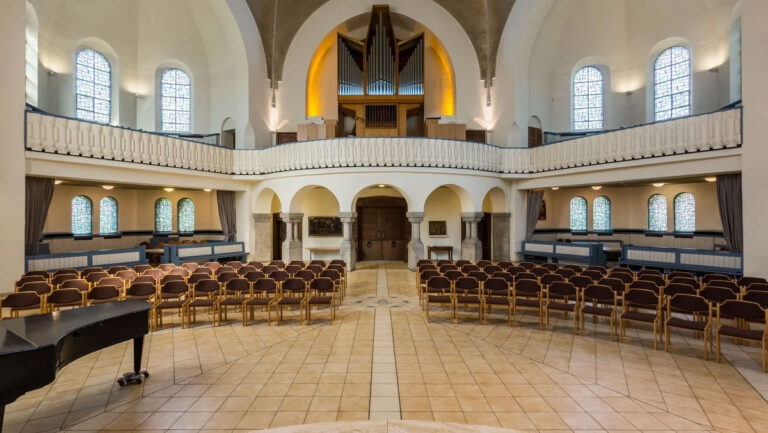 Hochmeisterkirche is a beautiful church in Berlin, Germany located on Westfälische Straße, A venue for Chamber music performance.
Westfälische Str. 70a,10709 Berlin, Germany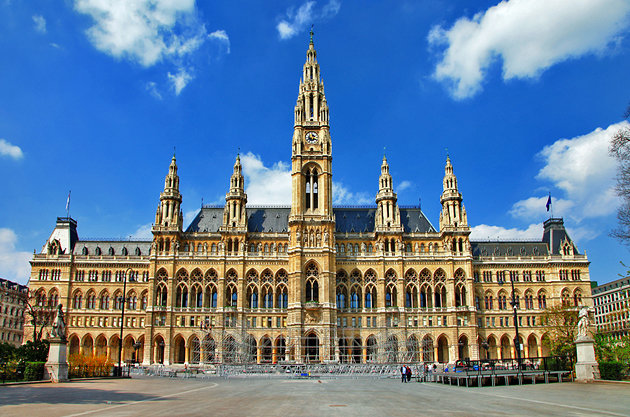 Vienna Virtuoso Festival gives an opportunity to all young musicians to perform on stage in the international concert venue. The Gala Concerts and award ceremony will take place in the Baroque hall in Old Vienna City Town Hall (Altes Rathaus) — one of Vienna's most beautiful Baroque architecture building.