BERLIN ACADEMY PROFESSORS & FACULTY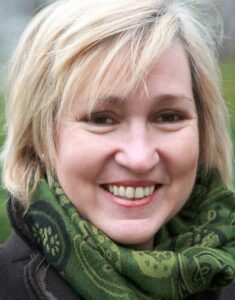 Concert Guitarist / Conductor
Director of the Julius-Stern-Institute of Berlin University of the Arts
Prof. Anita Rennert studied guitar and music education at the Vienna Conservatory and at the University of Music and Performing Arts in Vienna. Since 1994 she has been a lecturer at the Berlin University of the Arts. As part of her diverse music education work, she taught at the Vienna Conservatory, at the Music School City West Berlin (formerly Charlottenburg-Wilmersdorf) and at the Lausitz University of Applied Sciences. She has led numerous training events and published in various specialist journals. Prof. Anita is a regular member of the jury and chairs the jury at numerous competitions. Many of her students are prizewinners in well-known competitions. Anita Rennert has been the director of the renowned Julius Stern Institute for the promotion of young musicians at the Berlin University of the Arts since 2010.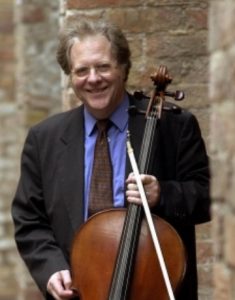 Professor at the Hochschule fur Musik und Theater Rostock, Germany
Original from Copenhagen, Gert von Bülow gave his first recital aged six and studied later at the Royal College of Music. After getting his diploma and giving his debut in Copenhagen, he continued his studies with Gregor Piatigorsky in Los Angeles and Pierre Fournier in Geneva. His career started as soloist and chamber musician at festivals in Europe, Brazil, Canada and The far East. He went on giving concerts together with artists like Paul Badura-Skoda, Nelson Freire, David Geringas, Elly Ameling, Jerzy Semkow, Jean-Pierre Wallez, Jörg Demus, Detlev Kraus, Karl Leister, Jeremy Menuhin, Norman Shettler, Gil Shaham and many others. He has recorded numerous pieces for the Danish Radio, amongst which there are many first performances of works especially written for him by Danish composers like Vagn Holmboe, Yngve Jan Trede, Poul Rovsing Olsen or Svend Westergaard. He played for records works by Beethoven, Schumann, Chopin, Rachmaninov, Anton Rubinstein and contemporary Danish composers.
Since 1982 Gert von Bülow studied intensively different aspects of historical interpretation. A very important role in this development played the six suites for Violoncello solo by Johann Sebastian Bach in the original version (for the baroque violoncello and the five stringed baroque music, but he also gives masterclasses on baroque interpretation all over the world. In Germany he grounded 1992, together with two colleagues, the international Chamber Music Academy in Kronberg im Taunus. Some of his most important chamber music projects are now the concerts with the "Edison-Trio", which Gert von Bülow grounded 1995 together with the violinist Ya'akov Rubinstein and the Pianist Frank-Immo Zichner. As a teacher he worked at the universities of Göteborg and Malmö (Sweden), as well as at the music colleges of Copenhagen, Aalborg and Aarhus (Denmark). He gave masterclasses in Scandinavia, Great Britain, Austria, South Korea and China (Central Conservatory of Music, Beijing) , Gert von Bülow is professor for violoncello and baroquecello at the "Hochschule für Musik und Theater Rostock" in Germany.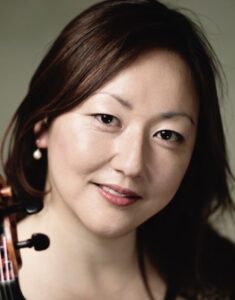 Principal of the 2nd Violin Prestigious Berlin Philharmonic
Ito has participated as a soloist with orchestras such as the Budapest Festival Orchestra, the Sydney Symphony, the National Radio Orchestra of Ireland, the Berliner Symphoniker, Hamburger Symphoniker and the Kammerakademie Potsdam She is a member of the Varian Fry Quartet which has performed in Asia, the United States and Europe. She is also a member of the Faculty of Strings at the Berlin University of the Arts.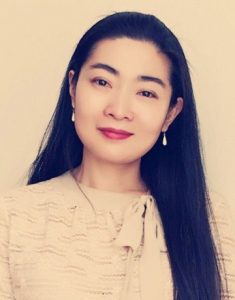 Professor at the University of Arts Berlin
Prof. MoYi teaches violin performance at the Berlin University of the Arts. She is 1st solo violinist with The Danish Sinfonietta. As Associate Professor she teaches at the Royal Academy of Music Aarhus, Denmark. Concert tours and master classes have taken her to Asia, Israel, Russia, Europe and Scandinavia.
She conduct Masterclass all over the world such as Germany, Denmark, France, Norway, Japan, Korean, China and jury member at many international competitions.
UDK University of the Arts Berlin, Germany
Frank-Immo Zichner is a pianist with an extraordinarily wide repertoire. Many of his CDs and concert programmes include the works of often unjustly forgotten composers. For some of his around 25 CD recordings, Frank-Immo Zichner has been awarded The German Record Critic's Award and Supersonic Award and the Diapason Découverte.

 His concerts led him to over 30 countries in Europe, South East Asia, Central and South America, to Japan. As a soloist he played with the Deutsches Symphonie-Orchester Berlin, Konzerthausorchester Berlin, Rundfunk-Sinfonieorchester Berlin, and Staatskapelle Schwerin among others. Since 2011, Frank-Immo Zichner has taught at Berlin University of the Arts, Visiting Professor at the University of Music in Bloomington (USA), and jury member at many international competitions.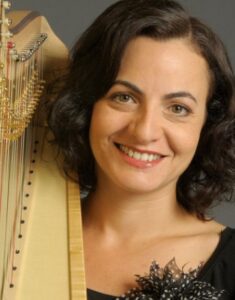 Principal Harpist at the Deutsche Oper Berlin, Germany
She started learning the harp at the age of ten in Bordeaux, France, and later in Conservatoire in Marseille, Versailles and Nantes. In 1989, Virginie went to the Juilliard School with Nancy Allen. After graduating in 1993, she went back to Europe and study with Marie Pierre Langlamet (principal harpist of the Berlin Philharmonie).
Principal Clarinettist at the Berlin University of the Arts
Friederike Roth is one of the most distinguished clarinettists in German musical life. She teaches clarinet, woodwind chamber music and clarinet playing methodology at the Berlin University of the Arts. Friederike Roth received her clarinet training from renowned personalities, including Ralph Manno, François Benda, Karl-Heinz Steffens and Karl Leister. etc. She is still active in various symphony and opera orchestras. Friederike Roth is the director of the Berolina Ensemble, which focuses on expanding the traditional ensemble repertoire.
Julia Rebekka Brembeck-Adler

Professor at the University of Arts Berlin
The winner of the Mendelssohn Bartholdy Competition studied with Kim Kashkashian, Johannes Lüthy, Wolfram Christ, Christoph Poppen, Walter Levin, Juri Bashmet and Hartmut Rohde, among others. She is a former member of the Kuss Quartet and the Viardot Piano Quartet, a founding member of the Berlin Soloist Octet and was deputy solo violist with the Munich Philharmonic for many years. Her musical partners include the pianists José Gallardo and Jascha Nemtsov, with whom she discovers forgotten works by Jewish composers. Her repertoire covers a wide musical spectrum, which is reflected in her internationally acclaimed CDs
(Stay tuned for more updates)